3D CHARACTER WORKSHOP TRAINING BUNDLE
At the 3D Character Workshop, we understand that everyone learns in their own way.
Five Workshops
That's why, over the past six years, I've meticulously crafted five distinct workshops to cater to your individual learning preferences, experience levels, and goals.
These workshops are designed to provide you with a range of options, allowing you to choose the style of learning that suits you best.
Let's dive into the workshops that come with the bundle:
WORKSHOP #1
THE 3D CHARACTER WORKSHOP
Join me, Shane Olson, and a lineup of esteemed guest instructors including Paul Gabory, Hector Moran, and Francis Xavier Martins. Together, we'll guide you through each step of the journey, sharing our expertise in character blockouts, stylized anatomy, prop creation, hair and fur styling, and costume design.
Our flagship workshop is delivered through pre-recorded 2-hour weekly challenge videos that cover specific skills. The goal of this workshop is to teach you how to tackle any character you'd face, rather than walking you through a single character.
Gain valuable insights as you follow along with each challenge and witness the progress unfold. Access pre-recorded 2-hour video feedback sessions from our live workshop, where you can learn from other's mistakes and triumphs.
WORKSHOP #2
CATE ARCHER GAME CHARACTER WALKTHROUGH
This workshop is where it all began! Delivered in a concise, easy-to-understand format, the lessons follow a script and incorporate slides. The workshop goes from understanding character design, all the way to the finished game character.
The focused lessons allow for efficient learning, and text descriptions accompany the videos, making them accessible to non-English speakers. Discover relevant workflows, including some older techniques that remain valuable today.
WORKSHOP #3
SIR LOIN GAME CHARACTER WALKTHROUGH
Immerse yourself in the recorded lessons from a past student-only live stream event. With 33 two-hour episodes, you'll witness the journey from the initial block-out to a fully textured game character in Substance Painter with special guest, Brendon Isaiah Bengtson.
Follow each step closely and master the intricacies of character creation including high-res sculpting, retopology, UVs, Map Baking, and final texturing.
Students have told me that this one workshop is worth the cost of the bundle.
WORKSHOP

#4
LION-O 3D PRINT CHARACTER WALKTHROUGH
Join me on this exciting new adventure as we explore the process of creating a captivating 3D print character. Recorded in a live-streaming style (but without a live audience), this workshop takes you from the initial block-out to the final stages of 3D printing. Witness the character come to life in your own hands.
NOTE: This workshop is still being produced. Currently, the videos go all the way to the finished character blockout. The rest will be completed in the future.
WORKSHOP #5
MINI-BUST BEGINNER WORKSHOP
Mini-bust Beginner Workshop: Perfect for those looking to dive in quickly, this workshop offers three short pre-recorded lessons that cover the latest workflows. Get up to speed efficiently and start creating stunning mini-bust characters.

NOTE: This is actually part of the main workshop but is self-contained and you can start here.
How does it all come together?
With our one-of-a-kind private Discord community, monthly challenges, and monthly LIVE Q&A sessions!
Thriving Community
ACTIVE DISCORD COMMUNITY
At the 3D Character Workshop, I believe that learning is not just about acquiring knowledge but also about fostering a supportive community of like-minded artists. When you join my program, you gain access to my vibrant Discord community, where you can connect with fellow students, share your work, and receive valuable feedback from both your peers and myself.
My Discord community is a safe space for artists of all skill levels to come together, exchange ideas, and collaborate on exciting projects. It's a place where friendships are formed, inspiration is sparked, and growth is accelerated. You'll be surrounded by a network of passionate artists who share your love for character creation in the video game and toy industries.
Monthly Challenge and Q&A Session
MONTHLY CHALLENGE AND MONTHLY LIVE Q&A SESSIONS
But that's not all. I also host monthly student challenges that will push your creativity and skills to new heights. These challenges provide a fantastic opportunity to put your newfound knowledge into practice and receive expert feedback on your work. Participating in these challenges will not only refine your artistic abilities but also help you build an impressive portfolio showcasing your growth as a character sculptor.
In addition to the challenges, I hold live monthly Q&A sessions where you can ask me anything related to character creation, software techniques, or industry insights. It's a chance to receive personalized guidance directly from an experienced industry professional and gain invaluable insights that will accelerate your progress. There are over a hundred hours of replays to watch if you'd like.
What software will you need?
Feel free to follow along using any digital sculpting software. The majority of the workshops are taught with using ZBrush, but several students have followed along using Blender and Nomad Sculpt on the iPad to complete the high-resolution sculpting portions.
For retopology and UVs, you can also use any software that is capable of that task such as 3DCoat, Maya's Quad Draw, or Cozy Blanket on the iPad. In the workshops, I teach retopology, and UVs, with 3D Coat. You only need to do this for game characters, not 3D Printing.
You can also render your characters using any rendering software that you like such as Keyshot or Redshift in ZBrush, Cycles or Eevee in Blender, Marmoset Toolbag, or Nomad Sculpt. I teach Keyshot and Marmoset in the Cate Workshop.
I have two Software Options to help you out
BONUS
MAXON ONE EDU DISCOUNT
Unique to this bundle is the qualification for the Maxon ONE Educational suite of software for at least 6 months for around $10.
Typically students have to attend a large University or trade school to qualify, but Maxon has graciously allowed the 3D Character Workshop Bundle to qualify. I'm not sure how long this offer will last. Get it while you can. The value of this qualification alone is more than the cost of the workshop.
The Maxon ONE EDU suite comes with:
ZBrush

RedShift

Cinema 4D

Red Giant

Universe

Forger
IMPORTANT NOTE: Purchasing the 3D Character Workshop Bundle will grant you student status and QUALIFY you as a student to purchase the Maxon ONE EDU package at $10 for 6 months (at the time of this writing). The EDU package can not be used for commercial purposes and is only intended for education. You will NOT automatically get the Maxon ONE EDU version sent to you. After you purchase the workshop bundle my team will manually send your email to Maxon. After which, they will send you an email. 3DCW Bundle Refunds will un-qualify you as a student.
BONUS
OFFICIAL 3DCW BLENDER ADDON
This is the official 3D Character Workshop Blender Addon that will speed up your workflow and help you follow along with my tutorials using Blender.
What you'll get:
A whole new 3-panel workspace that includes a lighting set, a hair set, and a Ruler to help measure for 3D Printing

The ability to insert new meshes in sculpt mode

Quick access to the most commonly used commands while sculpting like masking, hiding, combining, and separating.

A quick and visual way to retopo your meshes

Plus lots more
The addon comes with a full set of video tutorials to get you up and running quickly.
ABOUT YOUR INSTRUCTOR
Hey! I'm Shane. I knew from a young age that I had artistic talent but it wasn't until college that I decided to devote myself to digital art and turn my passion into my life's work.
After working for Disney for 10 years, I have been lucky enough to teach workshops at big studios that I only dreamed of working for. I am truly grateful for these opportunities but I feel the best part is being able to share that same knowledge with people like you.
I believe my characters not only make the world a better place but they also shape the people who experience them in beautiful ways. Through online education, I can help you make your own impact on the world around you.
Whether you've never picked up a stylus before or you are just looking to learn a new technique, I look forward to taking this creative journey together.
Here are some of the clients I've done live workshops for along with some of my work.
This course was awesome! I have 30+ years as a ProArtist, and

I learned so much from Shane's course.

You can never stop learning. Perfect for hobbyists & beginners too. Great things in life are never free.

This course is well worth the cost!
____ Thom
Before I found 3D character workshop,

I really struggled to understand Zbrush work flows

and the fundamentals to be creative. This course is

clear and easy to understand

and I'd highly recommend it to everyone who wants to excel in zbrush.
____
Ben Werbner
The course is

incredibly good

, I can attest. Being a complete beginner to sculpting (2 months), Shane has helped me understand a tremendous amount about sculpting and 3D character creation

from literally 0 knowledge

.
____
Colby Autrey (Tahldon)
"Shane's course was the perfect resource for
gaining confidence

and pushing my knowledge. Combined with a positive and supportive community,

signing up was a no-brainer

. I wouldn't be where I am now without it."
____Tim Steer
"I first joined Shane's course thinking he was going to show me that magic button to make great art. Instead, he showed me that
being an artist is a journey

you get to share with other artists and grow your skills with an

amazing community

."
____
Ian Robinson
Here are some great examples of
students' work

.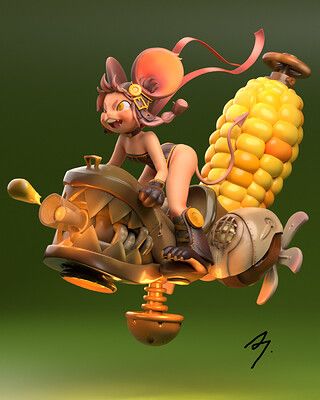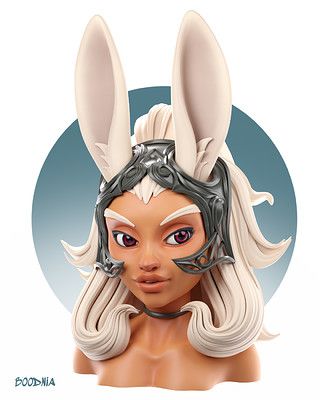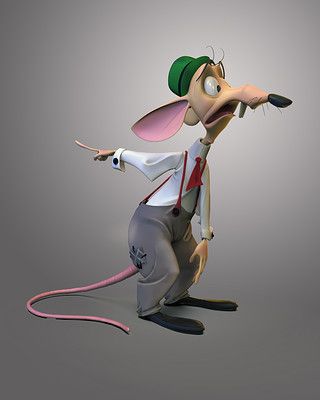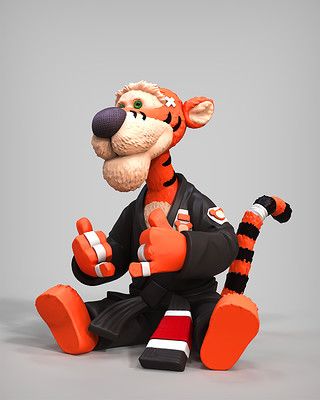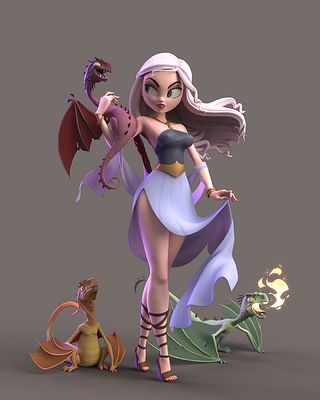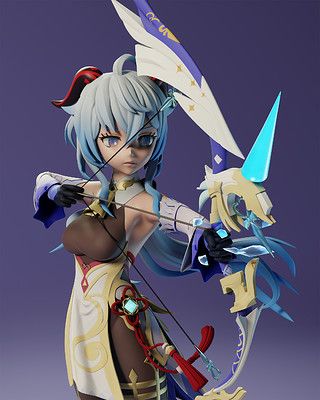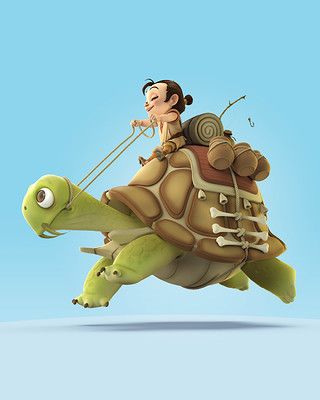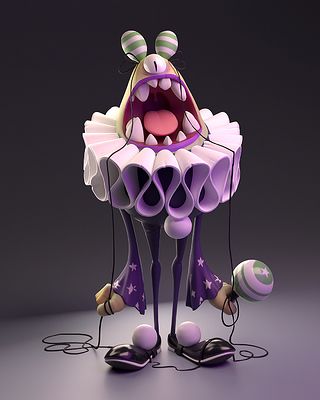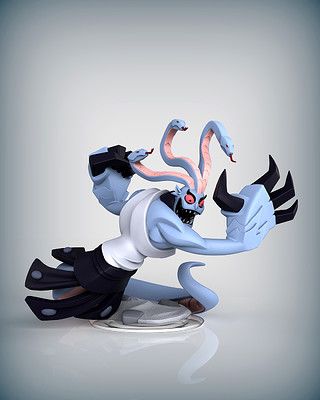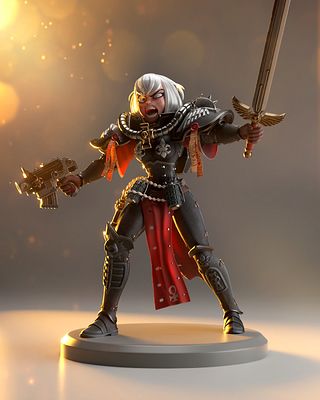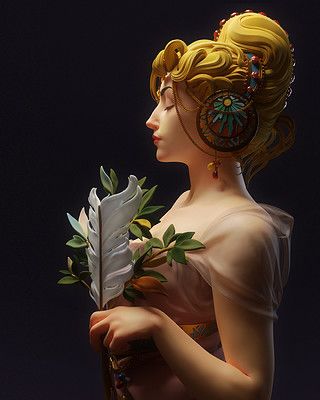 BASIC
$497
ONE-TIME
3D Character Workshop
Active Community
Monthly Challenges
LIVE monthly Q&As
5-Years of Q&A replays
Beginner Workshop
Industry Pro Interviews
Cate Game Walkthrough
Sir-Loin Game Walkthrough
Lion-O Print Walkthrough
Official Blender Addon
Maxon ONE EDU bundle qualification
14-DAY MONEY-BACK GUARANTEE!
If you aren't completely satisfied with your 3D Character Workshop purchase, let us know within the first 14 days for a full refund. No risk to you.
FREQUENTLY ASKED QUESTIONS
.
How do I know if this course is right for me?
What software do I need for the workshop?
How long will I have access to the workshop?
Does the course cover retopology, UVs, texture baking or 3D Printing?